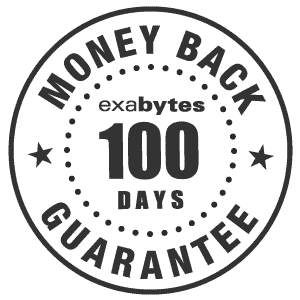 5X Faster
With Lower Latency
10X Faster
With SSD Caching Memory
20X Faster
On Database Access and Data Retrieve
Promotion price is applicable to new registration only. For renewal, the price will be reverted to default price.
You do agree to our terms of service available here.
Exabytes reserves the right to amend the terms and conditions of this offer without any prior notice.
Disaster Recovery service is performed on a best-effort basis. Exabytes does not guarantee full data restoration.
For full policy and more details on data restoration, please refer to Exabytes terms of services.