Host server:
Processor type 2x Intel E5-2630L v2
Processor memory 128 GB ECC DDR3 1600MHz (8 x 16)
Processor cache 15 MB
Hard disk 6x 300 GB 10k (slot 0,1,2,3,4,5)
Each multi-tenant VM provides:
5,000 SMTP relays
File and DB backups
Linux with cPanel available
1 SSL certificate – 1 year free ($69.99 renewal annually)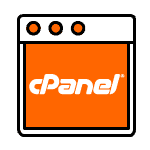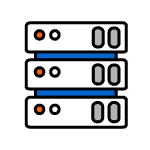 When should I move to VPS hosting?
If you're outgrowing your shared web hosting or simply want more control, a Virtual Private Server (VPS) is the next logical choice for your hosting needs. It gives you more freedom with root access to Apache and PHP. Plus, you can install an SSL certificate as well as any type of software—all without the responsibility that comes with owning a dedicated server.
On a shared server, you rely on the performance of the platform provided. By choosing VPS, you get to select a configuration best suited for your applications, requirements and growth.
What is VPS hosting used for?
A Virtual Private Server allows you to host sites (storefront, e-commerce, content, media) and software applications (primarily web: portal, extranet, collaborative solutions, wiki, CRM) with ease.
How do I upgrade my VPS?
You can upgrade your VPS anytime by contacting our 24/7 support.
Who can use VPS hosting?
Anybody with some technical skills can go for VPS hosting, especially if you are opting for managed VPS. At the same time, we will continue to develop more tools and features that will make it even easier to manage your server environment.
How do I migrate my web hosting contents to a VPS?
If you're currently an Exabytes cPanel shared hosting customer, you can contact us for migration. We also provide a paid migration service for those who are not. Otherwise, we could also leave it to you to migrate your data and applications onto the VPS and reconfigure the DNS on your own.
What is a CDN?
A Content Delivery Network (CDN) is a large distributed system of servers that are deployed in multiple data centers across the world. This system delivers web pages and other content based on the geographic locations of the customer, the origin of the web page and where the content delivery server is located. The closer the CDN server is to the customer geographically, the faster the content is delivered. This is especially beneficial for dynamic content, such as pictures or intense transaction-based ecommerce sites.
The CDN is an included feature in our managed and fully managed VPS hosting packages. By coupling CDN with WAF, we provide the fastest and most secure experience for your website
What is a Web Application Firewall?
A Web Application Firewall (WAF) protects websites from malicious bots or hackers attempting to break into websites. Attacking websites through applications like blogs or shopping carts has become the leading way for hackers and cybercriminals to bypass traditional security measures and steal data or traffic. Every day, thousands of sites are compromised through this process.
The WAF is an included feature. By coupling WAF with CDN, we provide the fastest and most secure experience for your website