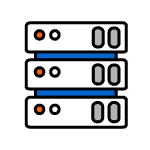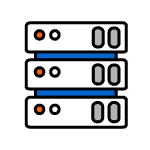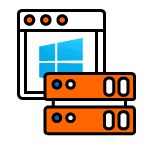 Will I be able to manage my server through a web-based control panel?
Yes. Our Windows dedicated server hosting comes with Plesk, which gives you complete control over creating and customizing your account, as well as managing all aspects of your server.
Can I upgrade my VPS hosting account to a dedicated server?
Yes. If you currently have a VPS hosting account with us, you can upgrade to Windows dedicated server hosting at any time by ordering a new server. For Fully Managed customers, we will migrate your data from your current VPS account to your new server.
How long does it take to get Windows dedicated server hosting set up?
We want you up and running as soon as possible. However, while standard server configurations can be set up in minutes, some server add-ons and custom configurations may require longer setup times.
What is RAID?
Redundant Array of Independent Disks (RAID) is a means for storing data on multiple hard disks, then linking the disks so that the operating system on your server views them as a single entity. We offer RAID-1 with our Windows dedicated server hosting.
This RAID method of data storage is known as mirroring. Data is written to at least two disks, which offers a high degree of data security, but incurs a slight performance decrease due to capturing data on two disks.
How do you monitor your data centers and servers?
Our Exabytes server team is on-site and available 24/7/365 to ensure our servers—and your sites—are running at peak performance.