Exabytes Domain, Web Hosting, VPS & Server Promotion
.COM Domain
Free DNS Management. Domain Name Money-Back Guarantee
$7.90
On Sale – Save 29%
.NET Domain
Domain for entrepreneurs. Second most popular TLD after .com
$13.90
On Sale – 50% OFF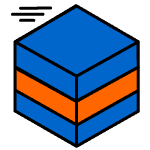 SSD VPS
Lighting fast loading speed with full root access on your server
$6.90/mo
On Sale – Save 23%
Web Hosting
100 Days full money-back guarantee and Free domain. Start your web hosting journey with minimum risk.
$2.99/mo
On Sale – 56% Off
Professional Business Email
$0.80 per user/mo
On Sale
Dedicated Server
Enjoy dedicated resources for your company's website. No more sharing!
$119/mo
Limited time only
Email Marketing
Create & send gorgeous, business-boosting emails in minutes.
As low as
$5.99/mo
50% Off
SSL Certificate
Make sure your customers feel safe at your website
As low as
$1.49/mo
43% Off