Domains and Hosting Promo Page
.COM Domain
FREE DNS Management. Domain Name Money-Back Guarantee
As low as
$6.90/yr
On Sale – Save 50%
Web Hosting
FREE SSL (https) + FREE Daily Backup.
We offer everything you need to run a great website!
As low as
$2.99/mo
On sale – Save 56%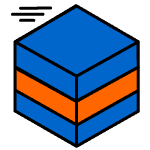 SSD VPS
Lighting fast loading speed with full root access on your server
As low as
$6.99/mo
On sale – Save 46%
SSD WordPress Hosting
1 Click WordPress Setup. Make Web Development Simple & Fast
As low as
$3.49/mo
On sale – Save 54%
Professional Business Email
Create Business Email That Matches Your Current Domain. Name@YourDomain.com
As low as
$0.80 per user/mo
Even cheaper than a cup of coffee!
Dedicated Server
Enjoy dedicated resources for your company's website. No more sharing!
As low as
$89/mo
Limited Time only – Extra 10% OFF
Exabytes Website Builder
Create professional website easily with Drag-And-Drop Builder.
Start From
$4.99/mo
On sale – Save 50%
Email Marketing
Create & send gorgeous, business-boosting emails in minutes.
As low as
$5.99/mo
On sale – Save 50%
Premium SSL Certificates
Let your customer feel safe! Protect your customer's sensitive data with SSL Certificates
As low as
$1.49/mo
On sale – Save 25%