Truth is, awards are quite insignificant to us as compared to our clients' satisfaction. We just do what we do best and we get acknowledged from it unassumingly. Our clients have voted, and shown their faith in us ; entitling us to a handful of noteworthy awards, we have never dreamt of in a million years.
Sin Chew Business Excellence Awards 2014
One of the most trusted and prestigious business awards programs in Malaysia, Sin Chew Business Excellence Awards emphasize on strategic management approaches and has been the highest accolades for the enterprises which have achieved utmost excellence in all key business management disciplines which form the strategic parts of organizational growth and sustainability in the ever changing business environment locally and globally.
www.sinchew.com.my
CPanel Authorized Partner NOC
cPanel is the world's first and most popular web hosting control panel today. It runs millions of websites around the world, not to mention its reputation as one of the best available control panel software. Exabytes is honored to be recognized as a cPanel Authorized Partner NOC, and given the privilege to have exclusive access to numerous services and features of cPanel.
The Golden Bull Award 2007, 2008, 2011, 2012
Acknowledged as the most prestigious and representative annual business award, the Golden Bull Award honors the best of SMEs in Malaysia by giving them due recognition for their hard-earned success and outstanding achievements. Presented by Nanyang Siang Pau, the Award aims to encourage more SMEs to strive for excellence in today's ever-changing competitive globalized marketplace.
Top 25 Most Popular Dedicated Server Providers – May & October 2011, January 2012
Exa Bytes Network Private Limited has been selected as one of the Top 25 Most Popular companies at Web Host Directory for May & Oct 2011, Jan 2012.
www.webhostdir.com
Exabytes has been awarded and confirmed as one of the top rated Web Hosting Companies by WebHostingSearch.com – an online guide for all Web Hosting needs.
www.webhostingsearch.com
Industry Excellence Awards 2011
Industry Excellence Awards 2011 organized by MATRADE is an award that seeks to recognize the outstanding performance of deserving organizations, and encourage the improvement of product / service quality as well as the sharing of strategy for executions and success.
matrade.gov.my
Deloitte Technology Fast500 Asia Pacific 2009
The Program recognizes technology companies that have achieved the fastest rates of annual revenue growth in Asia Pacific during the past three years. It includes companies based in Australia, China, Hong Kong SAR, India, Indonesia, Japan, Macau SAR, Malaysia, Philippines, New Zealand, Singapore, South Korea, Taiwan, Thailand and Vietnam.
The Malaysia HR Awards is a yearly event organised by Malaysian Institute of Human Resource Management (MIHRM) since 1999. The awards are highly supported and endorsed by the human resource community. This prestigious award is aimed to recognise best HR practices and raise awareness of human resources management in the business community.
Malaysia HR Awards
SME Rising Stars Award 2008
Over the past 7 years, SME Recognition Award has developed a unique assessment and selection system that promotes healthy competition among Malaysian SMEs. This coveted and highly praised business award strives to honor all crËme-de-la-crËme SMEs with unique winning quality and to enhance their intellectual property while reinforcing brand image in the global market space.
The Star Business Awards (SOBA)
"The Star Business Awards is like the "Oscars" for SMEs in Malaysia". The awards aim to inspire and drive Malaysian businesses towards achieving all-rounded excellence. The Star Business Awards pays tribute to small and medium enterprises (SMEs) that stand out among competitors.
It was a great honour for the Exabytes Group's founder & CEO, KS Chan to receive a special mention for "Entrepreneur of the Year". At the same time, we at Exabytes are truly delighted by the announcement!
Top 50 Enterprise Awards Malaysia 2007
The Young Entrepreneurs' Association of Malaysia (PUMM) is a multiracial non-profit making organization with the objective of helping young entrepreneurs realize their dreams and succeed in the business world. The establishment was strengthened with support from the Honorary Advisors cum The Honorary President, together with an assembly of outstanding entrepreneurs.
The 6th. Asia Pacific International Honesty Enterprise
The 6th Asia Pacific International Honesty Enterprise – Keris Award is a recognized award to acknowledge the companies with good reputation in operating and managing their business in the most honest and lawful way. It is aimed to promote reformation & collaboration of pioneering enterprises to encourage the development of other enterprises within Asia Pacific region.
Synergy Award 2007 By Action Coach
The Action Coach Award is an award that measures year-to-year revenue results by percentage of growth. Client referrals being a major component of the company's marketing strategy, the award also acknowledges an expanded client base. ActionCOACH helps owners of small and medium sized businesses with their sales, marketing, and management through guidance, support and encouragement.
actioncoach.com
100 Most Dynamic Web Hosting Companies 2002, 2003, 2004-2005
100 Most Dynamic Web Hosting Companies is a yearly report of 100 companies that demonstrate true business excellence and innovation in the web hosting industry. These 100 dynamic companies also represent those organizations where IT professionals have succeeded in improving technical support, building brand-recognition and educating the technology community while embracing sound business fundamentals.
HostingAdvice Developer's Choice
We are honoured to receive the Developer's Choice Award from HostingAdvice.com, a platform aims to inform and educate the general public about the world of Web Hosting, covering dozens of hosting companies and services worldwide. Read their comprehensive review on Exabytes.
The Web Hosting Power House of South East Asia
We were delighted to have WebHostingSecretRevealed (https://www.webhostingsecretrevealed.net) founder Jerry Low stop by Exabytes to conduct an interview with us and write a case study of our company. WHSR has built a reputation for creating in-depth hosting guides, insightful industry articles, and unbiased web hosting reviews for different brands and providers across the web.
HostAdvice.com Uptime Reward
Exabytes has been rewarded with 99.7% hosting uptime by HostAdvice.com. An uptime check was being done for the past 2 months and Exabytes has successfully pass the test.
Best web hosting at Singapore
Exabytes has been awarded best web hosting at Singapore along side with other renowned brand. At Best In Singapore, they review consumer services and recommend the best for readers. They will do the research and hard work so choosing the right service is as easy as possible for many.
Honouree – Ten Outstanding Young Malaysian (TOYM) Year 2015
IOne of the most famous and notable awards in the country (a.k.a. 十大杰出青年 in Chinese), the TOYM program of Junior Chamber Malaysia is a prestigious award that recognizes individuals aged from 18 years to 40 years of age exemplify the best attributes of their country's best individual. Winners and finalists are selected by a distinguished panel of judges consisting of personalities of high stature and respect in the society on extremely strict criteria in numerous fields.
toym.my
JCI Creative Young Entrepreneur Award (JCI CYEA) Year 2007
The JCI Creative Young Entrepreneur Award (JCI CYEA) is a new international award which was designed specifically to recognize outstanding young entrepreneurs. This award is administered by JCI in partnership with Flanders District of Creativity (FDC).
jci.cc/programs/en/cyea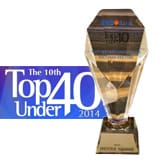 The Prestige Malaysia Top 40 Under 40 2014
The Prestige Malaysia Top 40 Under 40 organized by RHB Bank Bhd and lifestyle magazine, Prestige Malaysia is an award that seeks to recognize young dynamic Malaysians below the age of 40 who have demonstrated vision, determination, persistence, excellence and achieved success in their chosen field.
They may be captains of industries, leaders of enterprises and paragons of influence in their communities. They are young men and women the award program wants to celebrate.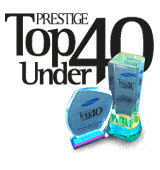 The Prestige Top 40 Under 40 Award 2012
Every year, the Top 40 Under 40 award event is hosted by Prestige to celebrate 40 individuals under the age of 40 who have made their mark in the industry as well as the community.
Visionary Award
The Visionary Award honours individual who has made significant contributions in shaping and growing the company business into a positive direction, out perform the mission or objective set.
Prestige Malaysia
Finalist – Ten Outstanding Young Malaysian (TOYM) Year 2011
The TOYM program of Junior Chamber Malaysia is a prestigious award recognizes individuals aged from 18 years to 40 years of age exemplify the best attributes of their country's best individual. Winners and finalists are selected by a distinguished panel of judges consisting of personalities of high stature and respect in the society on extremely strict criteria in numerous fields.
toym.com.my/2011/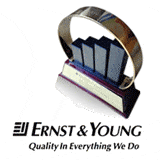 Ernst & Young Emerging Entrepreneur Of The Year 2011 Malaysia
Ernst & Young Entrepreneur Malaysia is an award given by the world's famous Ernst & Young which has over the years recognized, motivated and inspired numerous rising entrepreneurs. Its judging criteria includes Entrepreneurial Spirit, Financial Performance, Strategic Direction, Community/Global Impact, Innovation and Personal Integrity/Influence.
ey.com