Best Domain, Website Hosting, VPS, Dedicated Server
On Sale With Promo Code
Exabytes Free $5 Credits For You!
Register a new account in Exabytes and Earn $5 Exabytes Credit for FREE*!
How to get the $5 Free Credits?
Step 1
Register A New Account in Exabytes*
Step 2
Login to your account, and your free credits is there!
Step 3
Enjoy the benefits of Free Credits on your next purchase!
Purchase any Exabytes services before 31 December 2019, 23:59:59, GMT -0700 to claim your Cashback Voucher. It's NOT entitled for renewal.
One client only able to claim one Cashback Voucher.
Exabytes reserves the right at its absolute discretion to vary, delete and/ or add to any of these terms and conditions from time to time without prior notice or any obligation.
Cashback Voucher can be used for any services of Exabytes, except domains and renewal.
This promotion is only valid for new registrations and will be mutually exclusive from other promotions or programmes that Exabytes may be running at the same time.
.COM Domain
Free DNS Management. Domain Name Money-Back Guarantee
$8.88
On Sale – Save $6
.NET Domain
Domain for entrepreneurs. Second most popular TLD after .com
$15.90
On Sale – 50% OFF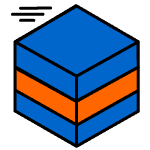 SSD VPS
Lighting fast loading speed with full root access on your server
$6.90/mo
On Sale – Save 23%
Web Hosting
100 Days full money-back guarantee and Free domain. Start your web hosting journey with minimum risk.
$2.99/mo
On Sale – 56% Off
Professional Business Email
$0.80 per user/mo
On Sale
Dedicated Server
Enjoy dedicated resources for your company's website. No more sharing!
$77*/mo
Limited time only

*2 years period plan
Email Marketing
Create & send gorgeous, business-boosting emails in minutes.
As low as
$5.99/mo
50% Off
SSL Certificate
Make sure your customers feel safe at your website
As low as
$1.49/mo
43% Off