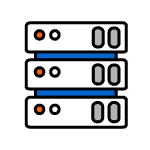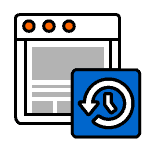 What is Business Hosting?
If your website is growing, it's only a matter of time before you'll need more power than shared hosting can provide. Business Hosting delivers the same power and performance as a Virtual Private Server (VPS) without the pain of server administration. You get all the RAM, CPU and bandwidth you need without having to hire an IT pro to manage your server.
What are the benefits of Business Hosting?
Simplicity: You get the same easy-to-use cPanel control panel you're using with our shared hosting. You don't need server administration skills to manage Business Hosting.
Dedicated Resources: The memory and disk space that come with your Business Hosting are dedicated so they'll always be available for your use.
Complete Isolation: Because you have dedicated resources, your website will never be affected by other websites on your server.
I have shared web hosting. How hard is it to upgrade to Business Hosting?
If you are already using Exabytes's web hosting, you can upgrade to Business Hosting easily. Please contact our 24/7 support and we'll be glad to assist your migration.
Which default email service comes with it?
Business Hosting comes with a default cPanel email where you can create unlimited accounts for free.
What if I outgrow my Business Hosting plan?
You can always upgrading to a more powerful plan by contacting our 24/7 support.
What version of PHP and MySQL do I get?
Business Hosting comes with PHP 5.6 and MySQL 5.6—the latest versions. This is a key requirement for Magento, CMS-Drupal and OpenCart websites and anyone running multiple WordPress websites.
What if I need help?
Business Hosting customers get the same 24/7 premium-level support we offer all our customers. Call us anytime day or night to talk to our professional 24/7 customer support team