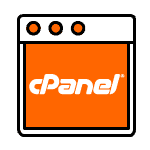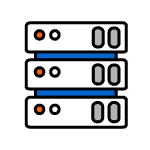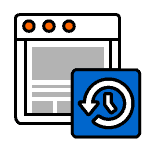 What is Virtual Private Server (VPS)?
VPS or Virtual Private Server is a new web hosting service, hosted in dedicated server with a 'partition'. VPS hosting runs with virtualized operating system by partitioning a dedicated server's resources. Although your website are hosted in shared hosting environment, VPS enables websites to have all the capabilities of being on their own separate machine, and not affected by other users on the same server.
When should I move to VPS hosting?
If you're outgrowing your shared web hosting or simply want more control, a Virtual Private Server (VPS) is the next logical choice for your hosting needs. It gives you more freedom with root access to Apache and PHP. Plus, you can install an SSL certificate as well as any type of software—all without the responsibility that comes with owning a dedicated server.
On a shared server, you rely on the performance of the platform provided. By choosing VPS, you get to select a configuration best suited for your applications, requirements and growth.
What is VPS hosting used for?
A Virtual Private Server allows you to host sites (storefront, e-commerce, content, media) and software applications (primarily web: portal, extranet, collaborative solutions, wiki, CRM) with ease.
How do I upgrade my VPS?
You can upgrade your VPS anytime by contacting our 24/7 support or hit the live chat at bottom right.
Who can use VPS hosting?
Anybody with some technical skills can go for VPS hosting, especially if you are opting for managed VPS. At the same time, we will continue to develop more tools and features that will make it even easier to manage your server environment.
How do I migrate my web hosting contents to a VPS?
If you're currently an Exabytes cPanel shared hosting customer, you can contact us for migration. We also provide a paid migration service for those who are not. Otherwise, we could also leave it to you to migrate your data and applications onto the VPS and reconfigure the DNS on your own.