Why Server Location Is Important?
It directly impacts your website performance. 
Therefore, it's important to choose a good server location based on the technology development of the country. 
Moreover, your target audiences also play an important role when it comes to choosing a server location — the nearer the server location to them, the better your website performance.
What we have? We have multiple data centers location for you to choose and host your server!
Switching From Other Web Host to Exabytes?
We provide Professional Hosting Migration Service. Let our team help you to save your time in figuring out how to migrate your website files over to us. We assure you all your web files will be migrated to our side in a safe and smooth process.
Get 10% discount when you switch to Exabytes
Get started Today if you need an SSD VPS hosting in Asia with Full Root Access, High Memory and a Dedicated IP!
Blazing Fast Pure SSD Drive
SSDs have lower access time, less latency and IOPS up to 100x more than normal drives. Instead of mere SSD caching, our VPS servers utilize 100% enterprise-grade SSDs.
No waiting. Just order and make payment. Our automated deployment system will ensure you have your SSD VPS server up and ready within minutes.
High-Performance Processor
All systems come with Hexa Core Intel Xeon Processor for fast and responsive services.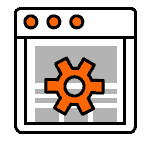 You can use the SolusVM control panel, web based KVM virtual console or SSH to remotely manage your VPS server.
You're in charge with root (administrative) access to install PHP, modules, server level proxy, and much more.
Never worry about losing any files, ever again
With only $50/mo, unmetered Off Server Daily Backup backs up all of your data up to 14 days retention (optional).
Everything Goes Smoothly with Exabytes SSD VPS
It's really simple to manage with plesk/cpanel control panel. We are always be your side with any technical issue you are facing. Contact Us at [email protected]

Simplify your server management with One Dashboard
Focus on developing and scaling your web application, not on running infrastructure or managing security – Plesk helps you with all your WebOps needs.
Ready-to-code Environment
Plesk provides a full and ready-to-code environment, which in turn helps to save time and improve workflow.
It's more than just a control panel. Plesk's user-friendly interface and many tools make developing sites easy.
Rock Solid Server Security
Install all your security needs with pre-defined security pre-sets with just a simple click so that you don't have to worry about the complicated configurations with Plesk.
Full Fledged Development Environment
Supported programming languages, including multiple versions of PHP development language, Perl, CGI-BIN, Java , Tomcat, Ruby, Python, .NET and more.
Open and Flexible third party interface
Plesk provide seamless integration, can be integrated with XML RPC API, CLI API, WHMCS, Ubersmith, marketing and SEO tools.
Database Option & Management
Supports all Major Databases like MySQL, MariaDB, PostgresSQL, MSSQL & , supports backup, restore, import and export functions.
If you are a web developer, you will love this feature from
Run container from images available and on demand access to a wide range of top technologies, such as MongoDB, Memcached, Redis & more.
Easily deploy your website by either pushing it to a local Git repository or by pulling it from a remote one.
Manage your WordPress websites easily and securely with the powerful security and mass-management tool for your WordPress instances, plugins and themes.
This extension allows you to protect DNS data with the DNS security extensions.
Manage, deploy and configue all your Node.js apps and more
Easily deploy Ruby applications on your domains. Run your scripts directly in the browser!
Why Exabytes Managed SSD VPS?
We guarantee 99.9% Network uptime on our SSD VPS to assure your server is well taken care of.
Reliable VPS Premium Support
Your server is being monitored 24×7 by our professional servers' engineers. All your problems will be diagnosed and solved swiftly.
We understand that efficiency is the key to success in today's digital world. When you purchase online, your server will be ready after just within 3 minutes of Lighting-Fast Setup.
Exabytes Managed SSD VPS Support Team
Our Managed VPS comes with Premium Support. We provide technical support via Email, Live Chat, and Remote Access Help.
24/7/365 Server Monitoring
We will monitor your server performance around the clock, especially during traffic spike. Our team will always be there for you including public holidays!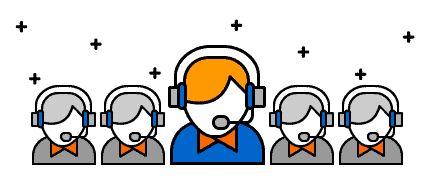 When we say Premium Support, we mean it.
24x7 support via Email, Live Chat, and Remote Access Help.
Our Customers Found This Helpful, Rate Us