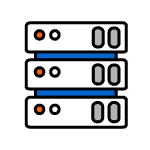 Yes, I just started my website, but what's next? How do I increase my online presence?
Having a website is just the first step to success in digital marketing. We can help your site get found by the right people, at the right timing, and to the right product.
Insufficient time to maintain SEO and digital marketing?
Save money from having to build and train your own in-house team. FOCUS your time and expertise working on what your business does best!
Lack of online strategy and digital marketing experience?
You are not the only one who doesn't have a clear strategy and goal in digital marketing – we understand, and we are here to help! We have all the resources, expertise and experience to grow your business online.