Exabytes will be taking part in this MSC Malaysia Great ICT Sales starting next Monday. It will be held at 3 locations (KL, Johor...
Every day, you enter the digital world called 'Internet' and probably meet or rub shoulders with a few cyber bad guys. Bad guys we...
There are many different types of web hosting available – each with their own features and price points. Most website owners will need to...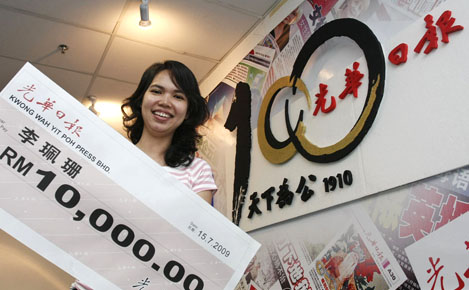 Congratulations to Phui San aka Alysa, our web designer at Exabytes, who has won the Grand Prize in the recent Kwong Wah Yit Poh...
The most awaited Bee Movie Day finally arrived. If you are not aware of what Bee Movie is this, you need to check out...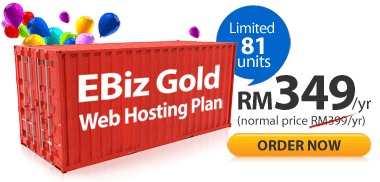 We're moving out from our present location to a new office soon! (For more details please click here)We are excited about moving out that we...
After months of sleepless nights, waiting for the result to come out, you can now breathe a sigh of relief as we will now...
 Exabytes existing clients, listen up!Are you tired of working all day, all night, trying to get that extra income you need? Dreaming of an...
Time flies, in just a blink of an eye, it's already year 2012! However, let's not forget a female superstar, an Exabytes Employee of...
You've gone all sorts of places, you've searched high and low, you've taken so many pictures, and you've given 101% effort! And now it's...
It's again the moment of truth! Time passes by like lightning and we are here again to announce our respected EOTM of March 2011....