Time flies and it's again time for us to crown and pass the magic wand to this month's EOTM! Even though we are excited...
10 Must-Know SEO Statistics for 2018 1. Average length of top ranking pages on Google is 1,890 words. (Red Website Design) A report done by Backlinko shows that...
As the slogan "Office HR Made Easy" suggests, EasyWork is a powerful mobile application that focuses on bringing higher productivity and greater convenience to...
We're back and we're just as excited to announce our next EOTM for the year 2009! So here comes another deserving star, and this...
Deck the halls with boughs of holly, Fa la la la la, la la la la. Tis the season to be jolly, Fa la la la la,...
Have you ever had that exasperating moment where you found yourself drowned in a pool of bills, and you started wishing that you have...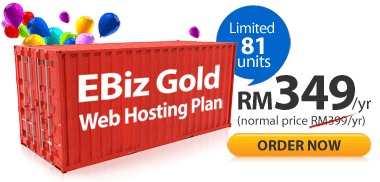 We're moving out from our present location to a new office soon! (For more details please click here) We are excited about moving out that we...
Another month, another winner! Without further ado, let's give it up for our second happy client winner for the month of December.. let's welcome, Yap...
Exabytes wishes you a fun-filled Halloween! It's Halloween!!! Are you unmarried boys / girls ready to look into the mirror to see your future husbands'...
Cling cling cling! On this wonderful day, we would like to give a toast to all the bosses in the world who have worked so...